Help Your Customer
Envision
Their Vehicle With The Perfect Tint.

Features and uses
Showroom
Desktop
Website
Mobile
Pricing
Branding
Rearview Mirror
Customize Films
1000's of vehicles
All Factory Colors


Thousands of vehicles in every factory color
With our vast database, you're sure to find your customer's vehicle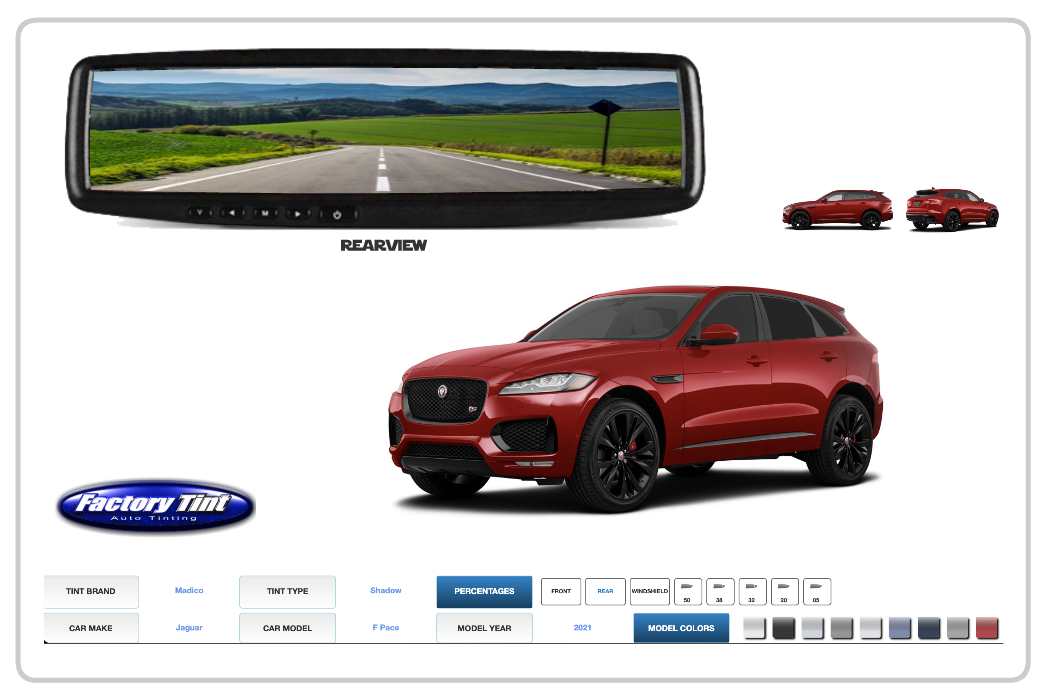 Rearview Mirror Feature
Time is a factor on any job. One of the main things that waste time is the customer holding on to their keys while making up their mind. How dark will it be looking out? How well can I see when backing up?
With our rearview mirror feature, you can show them what they need to see to feel confident in their film choice. This will have the keys in your hand and the job being started swiftly.
Saving time like this adds up to taking in more work.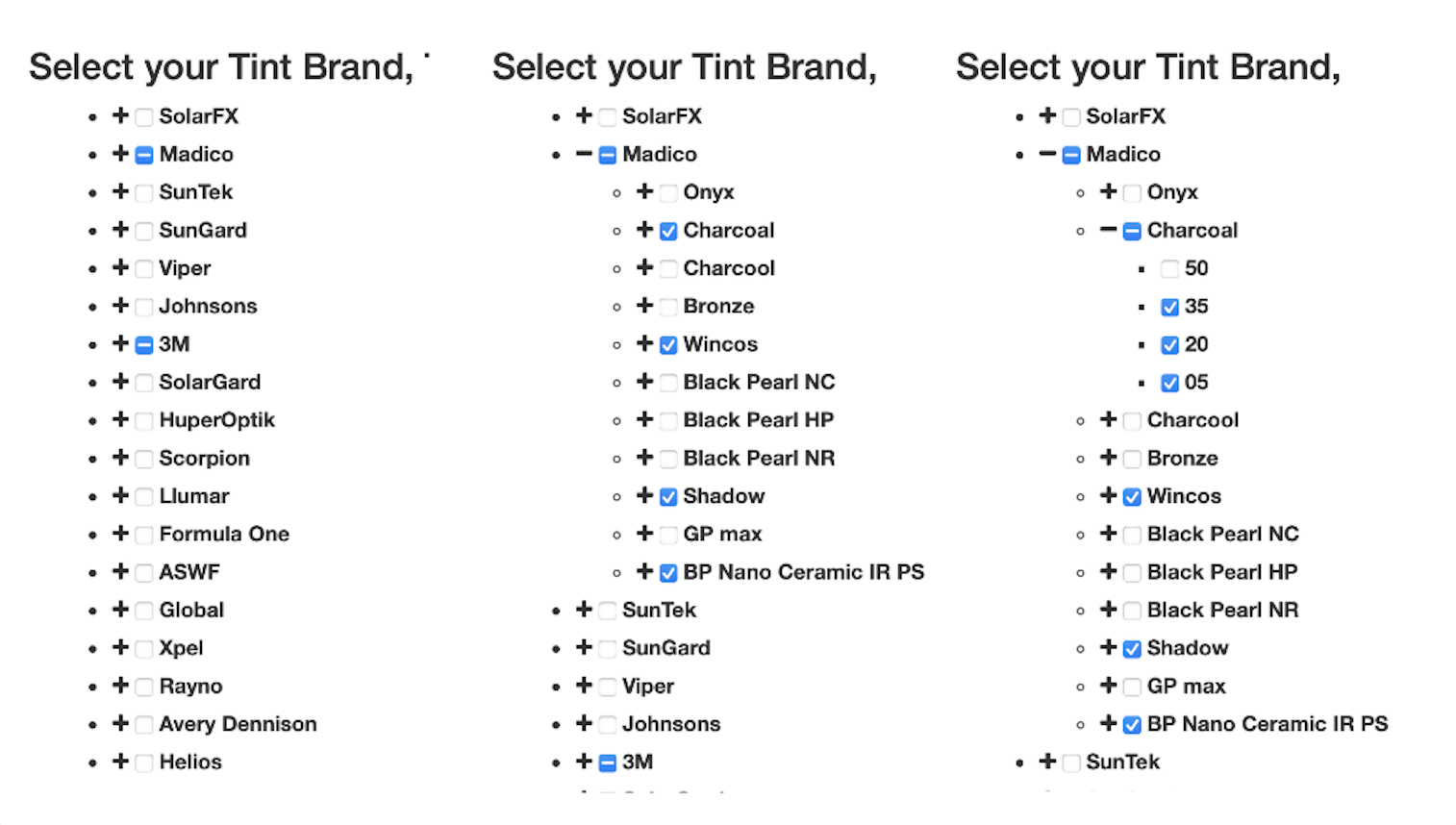 Customize your film
setup with ease
Setting up your film choices is as easy as tinting a couple of roll ups. Just select your brand/s, types & percentages. Save, update and you're ready to roll.
If your brand of film isn't in our database, set up is quick and easy.
Set up pricing by vehicle model & film type
If you would like to add pricing to your version. Now you can. Display your pricing by vehicle model & film type. 2 door, 4 door, wagon, small SUV, mid size SUV, large SUV, trucks & vans.
Pricing can be turned on and off.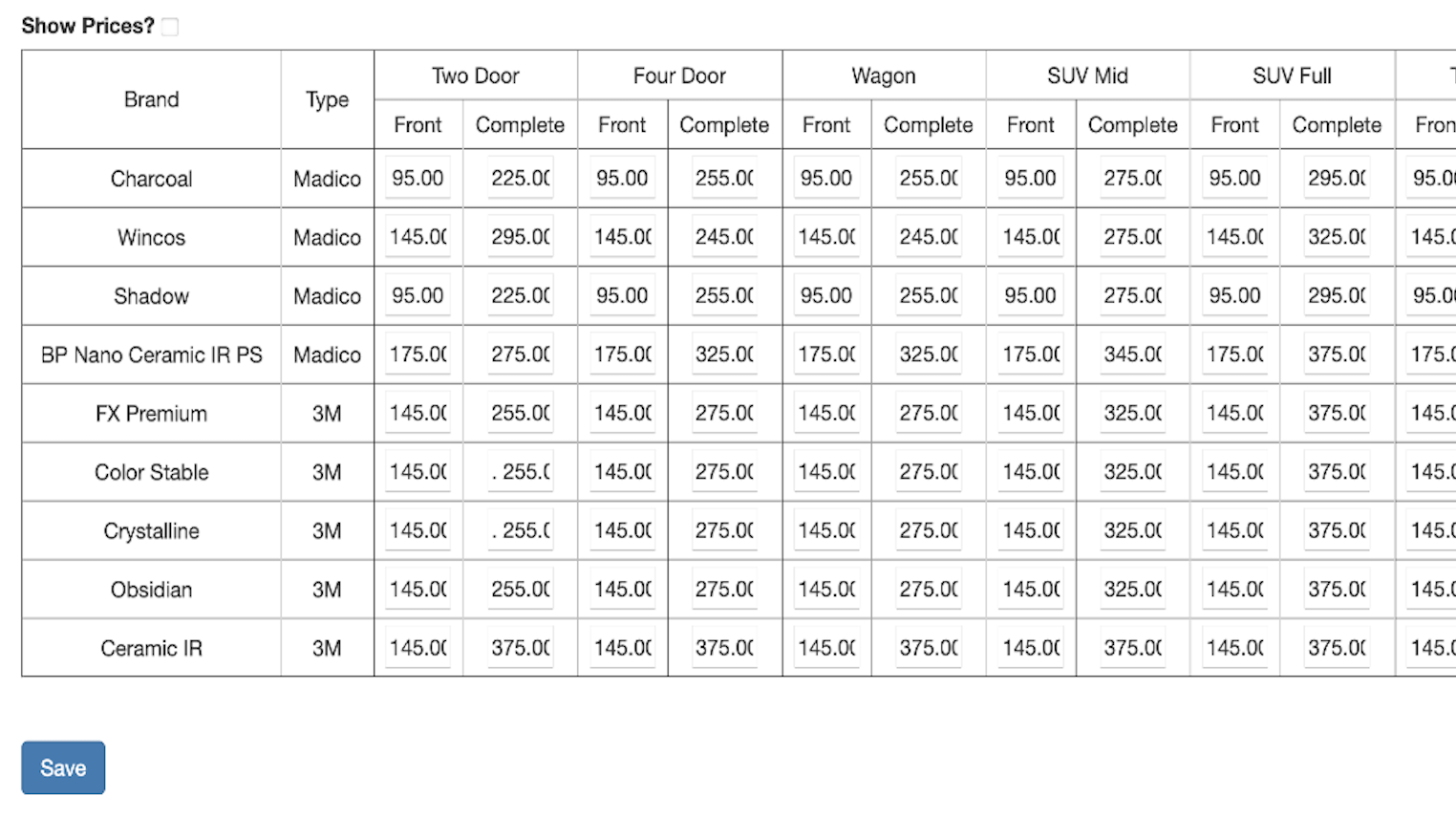 Add your logo & stand out with business branding
Stand apart from your competition by displaying your business logo right on the interface.
Setting your self apart from your competitors is essential to your success. Branding your version will have all eyes on you while your potential customer is deciding what they want. Setting up your branding is free and easy.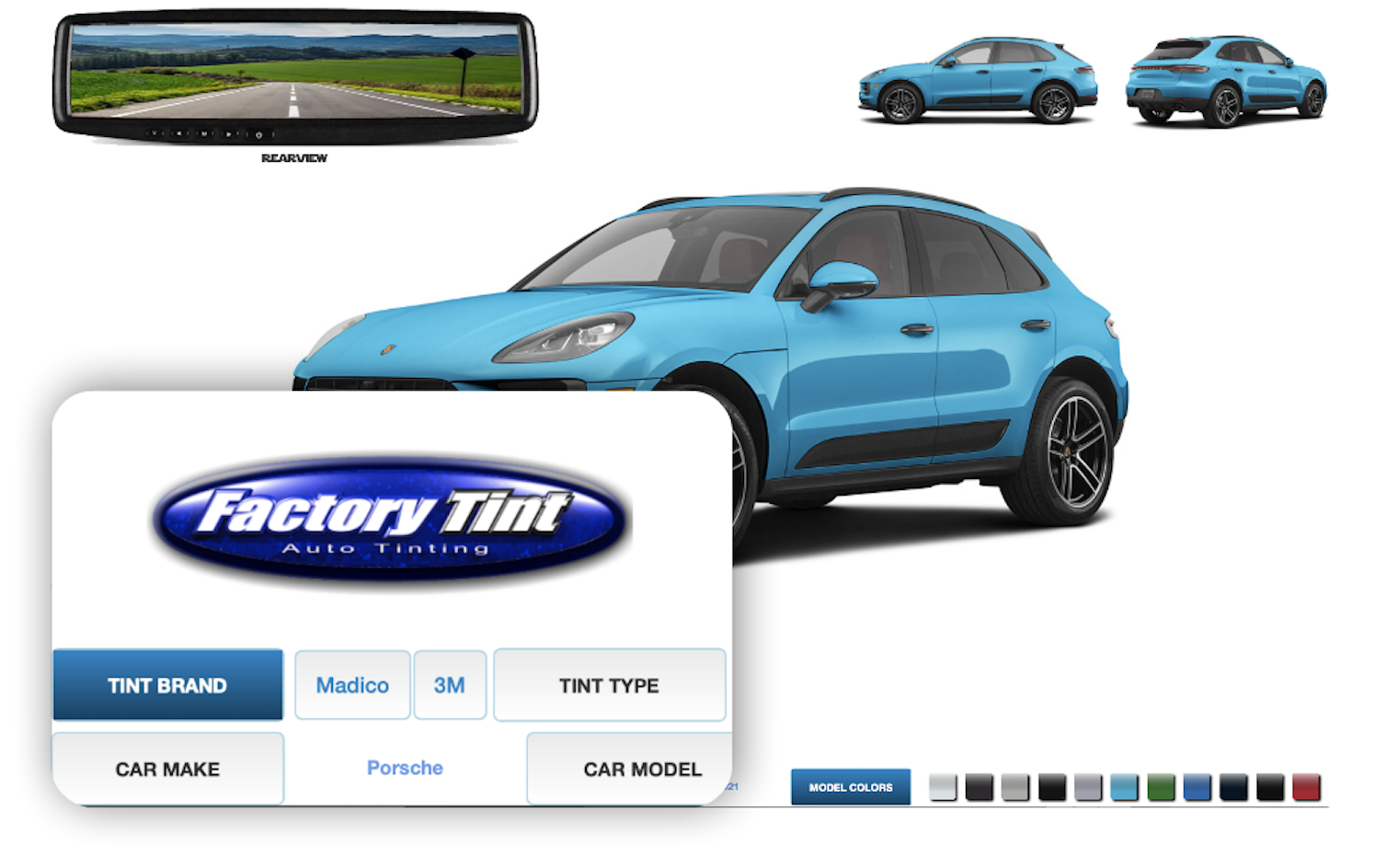 Paint Protection Simulator
Now you can show your customer what areas are covered with paint protection film. Just load up their vehicle and choose the areas they wanted protected or the whole body.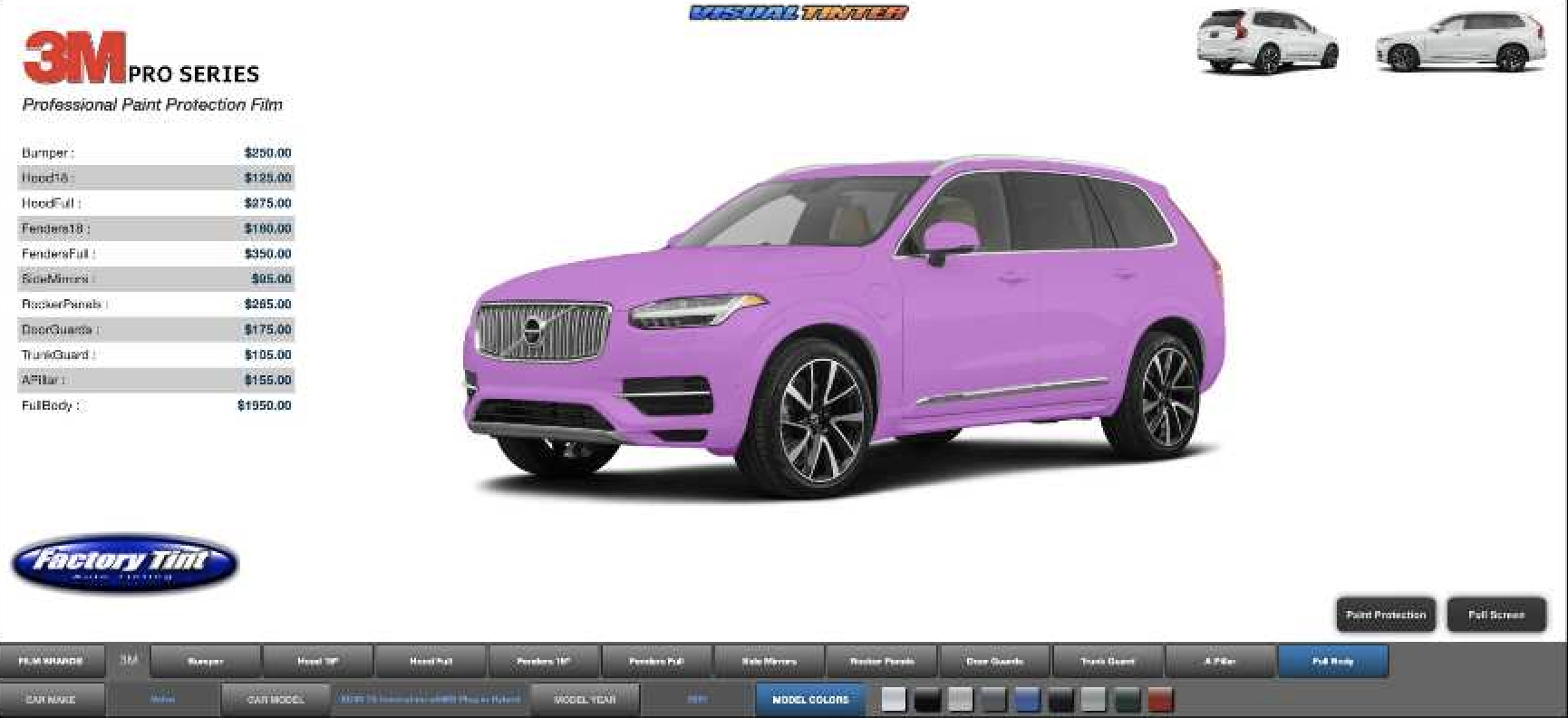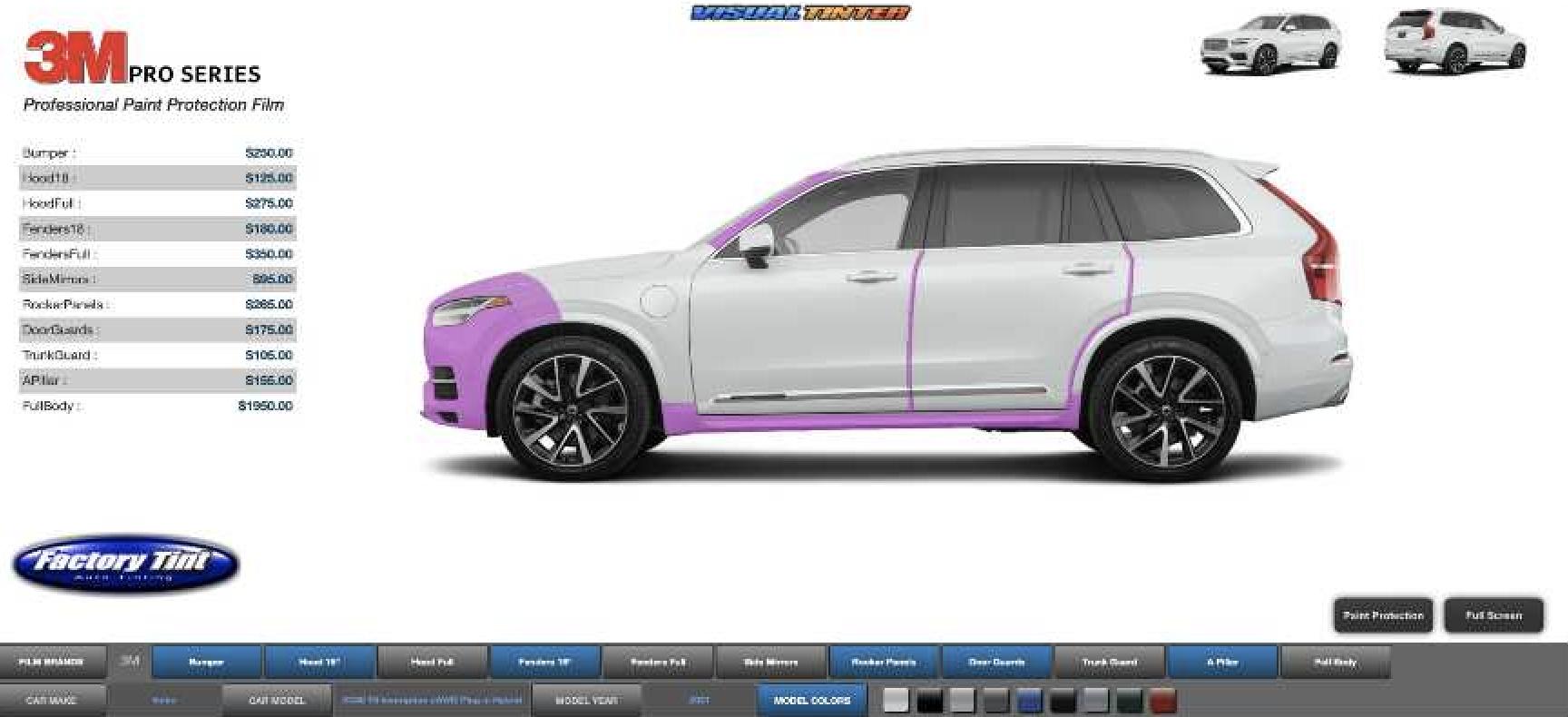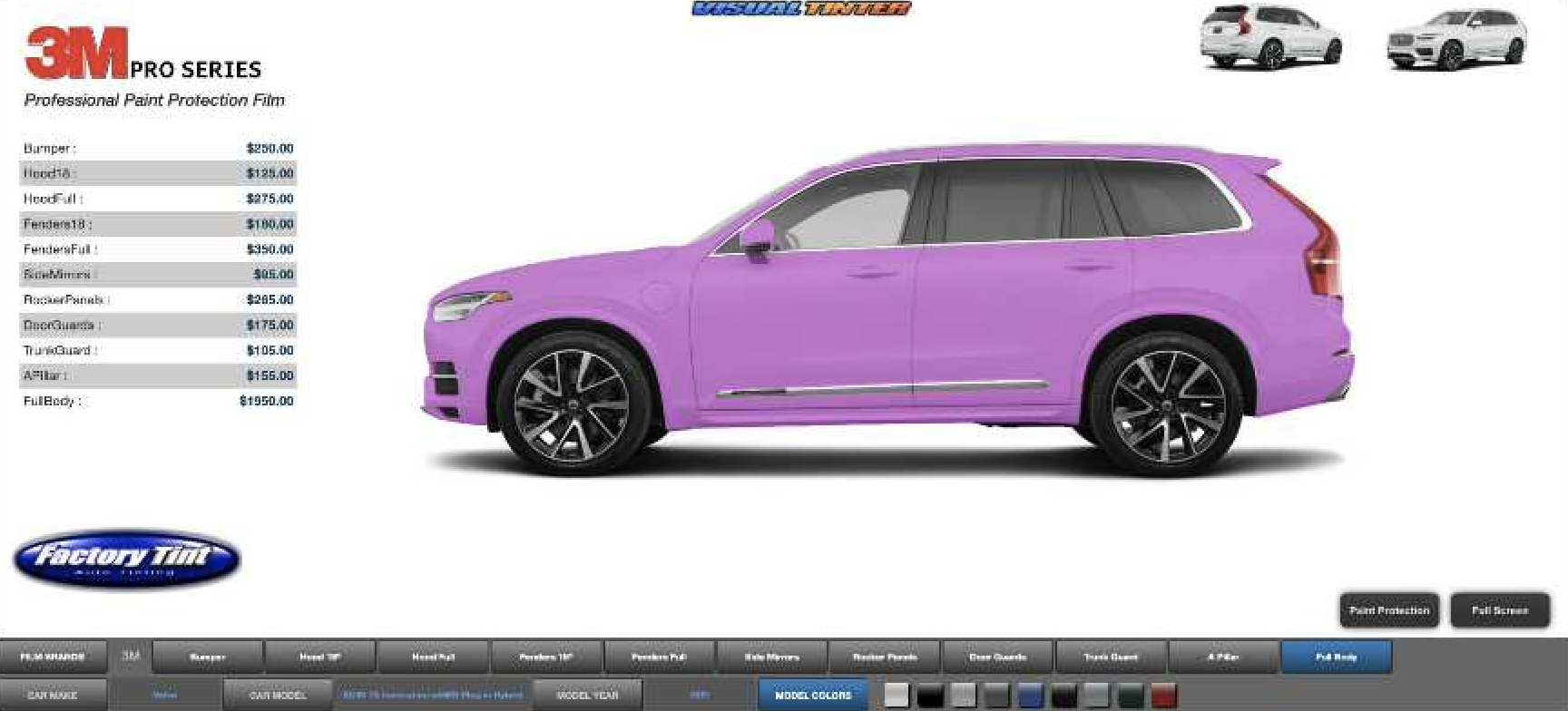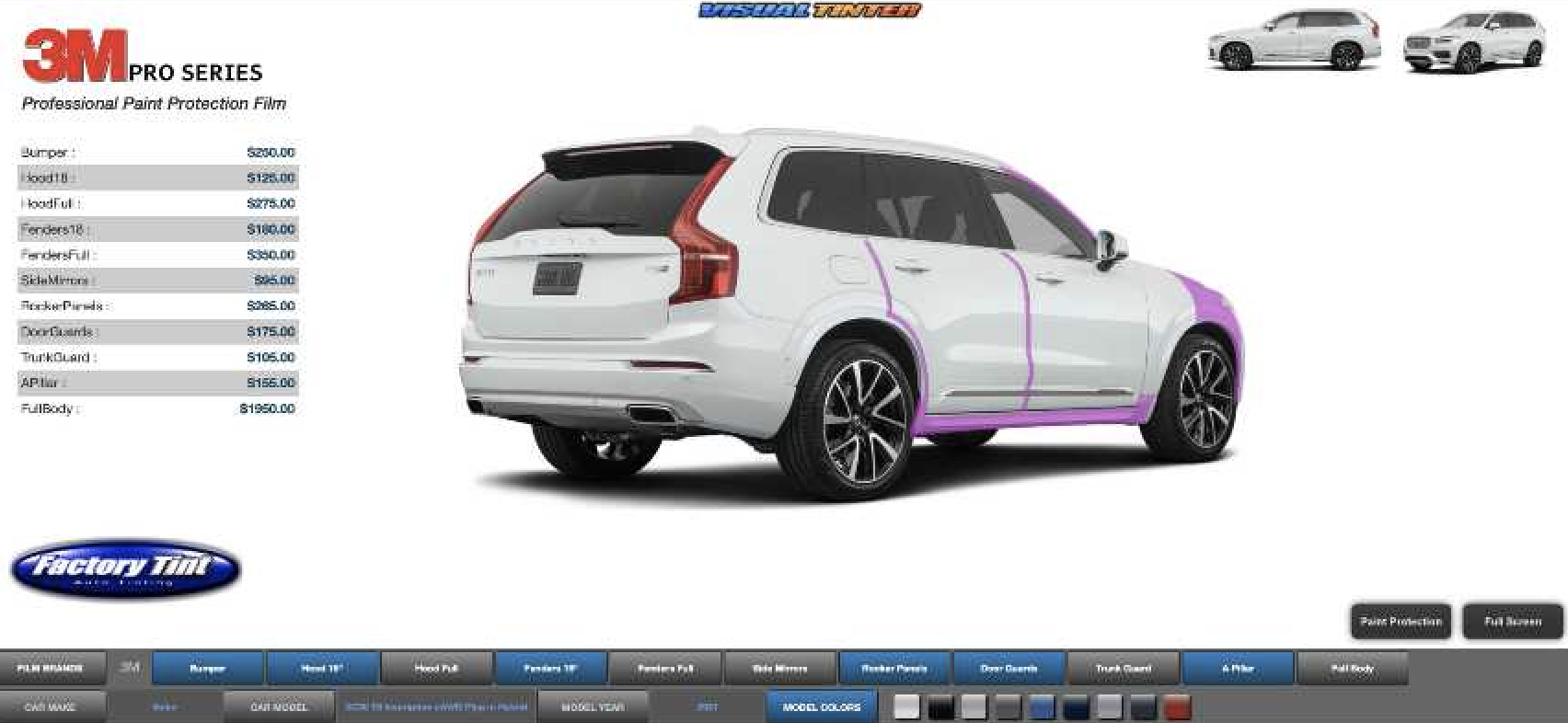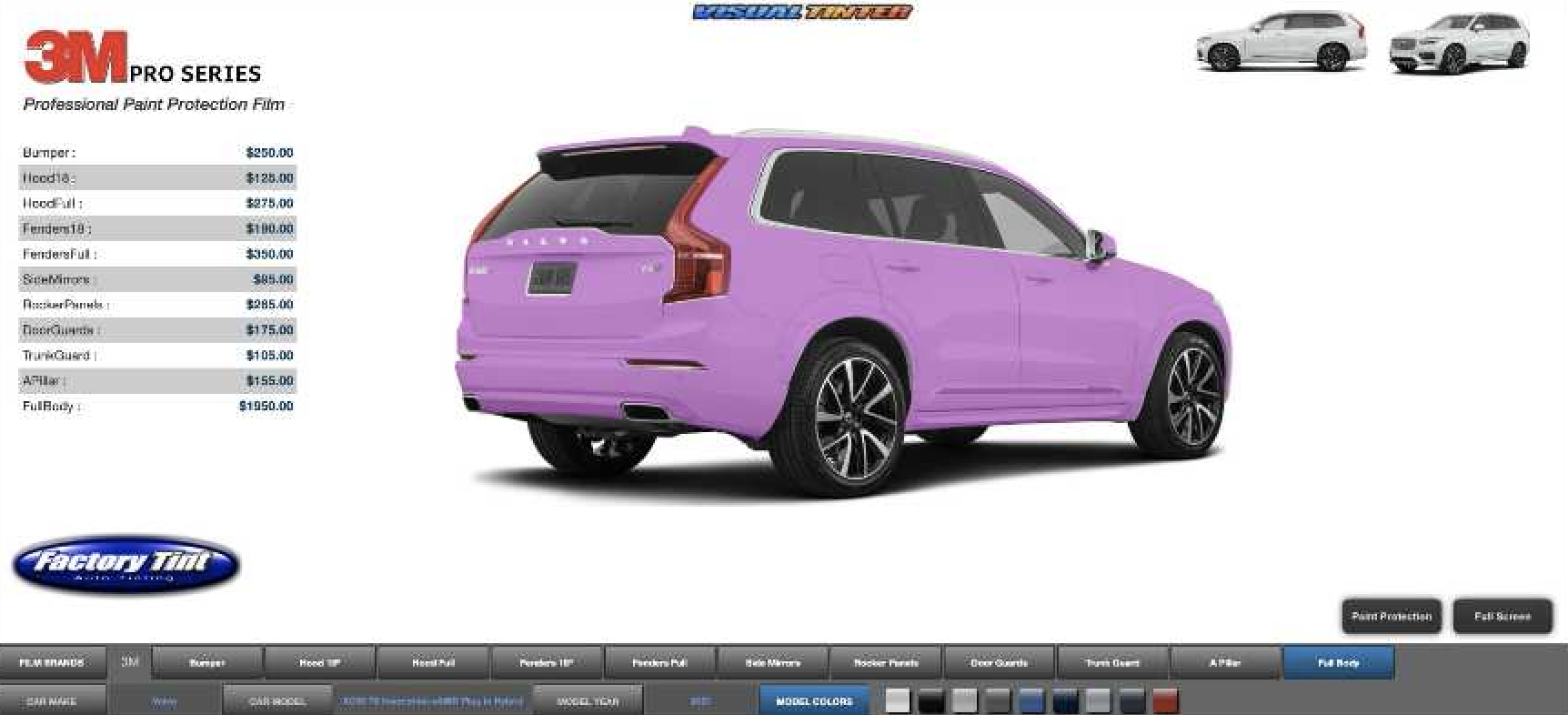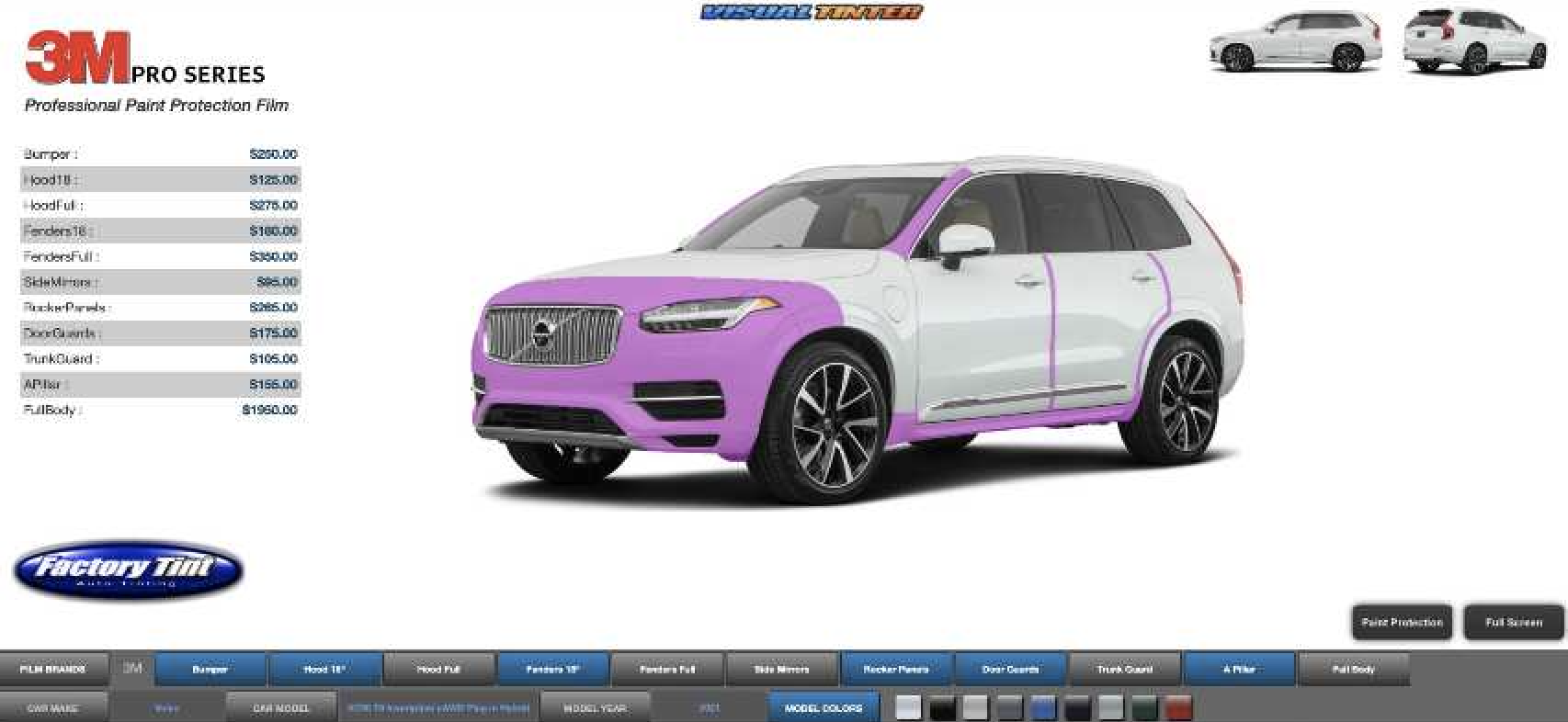 "We love using the Visual Tinter at our shop because it adds another level of unique service to our customers. Having the ability to show a person how their exact vehicle will look like with window tint gives us a competitive advantage over the alternatives. Customers can select their choices knowing they will be happy with the end result. Well worth the price"
Choose Your Plan
30 Day Money Back Guarantee
TINT
Monthly
$29
Showroom
Website
Mobile
Branding
Pricing
Customize Film Brands
No special computer


TINT
Yearly
$295
Showroom
Website
Mobile
Branding
Pricing
Customize Film Brands
No special computer
20% Savings
PPF
Monthly
$29
Showroom
Website
Mobile
Branding
Pricing
Customize Film Brands
No special computer


PPF
Yearly
$295
Showroom
Website
Mobile
Branding
Pricing
Customize Film Brands
No special computer
20% Savings
Tint & PPF
Monthly
$59
Showroom
Website
Mobile
Branding
Pricing
Customize Film Brands
No special computer
30% Savings
Tint & PPF
Yearly
$595
Showroom
Website
Mobile
Branding
Pricing
Customize Film Brands
No special computer
30% Savings