Help Your Customer
Envision
Their Vehicle With The Perfect Tint.
Features and uses
Showroom
Desktop
Website
Mobile
Pricing
Branding
Rearview Mirror
Customize Films
1000's of vehicles
All Factory Colors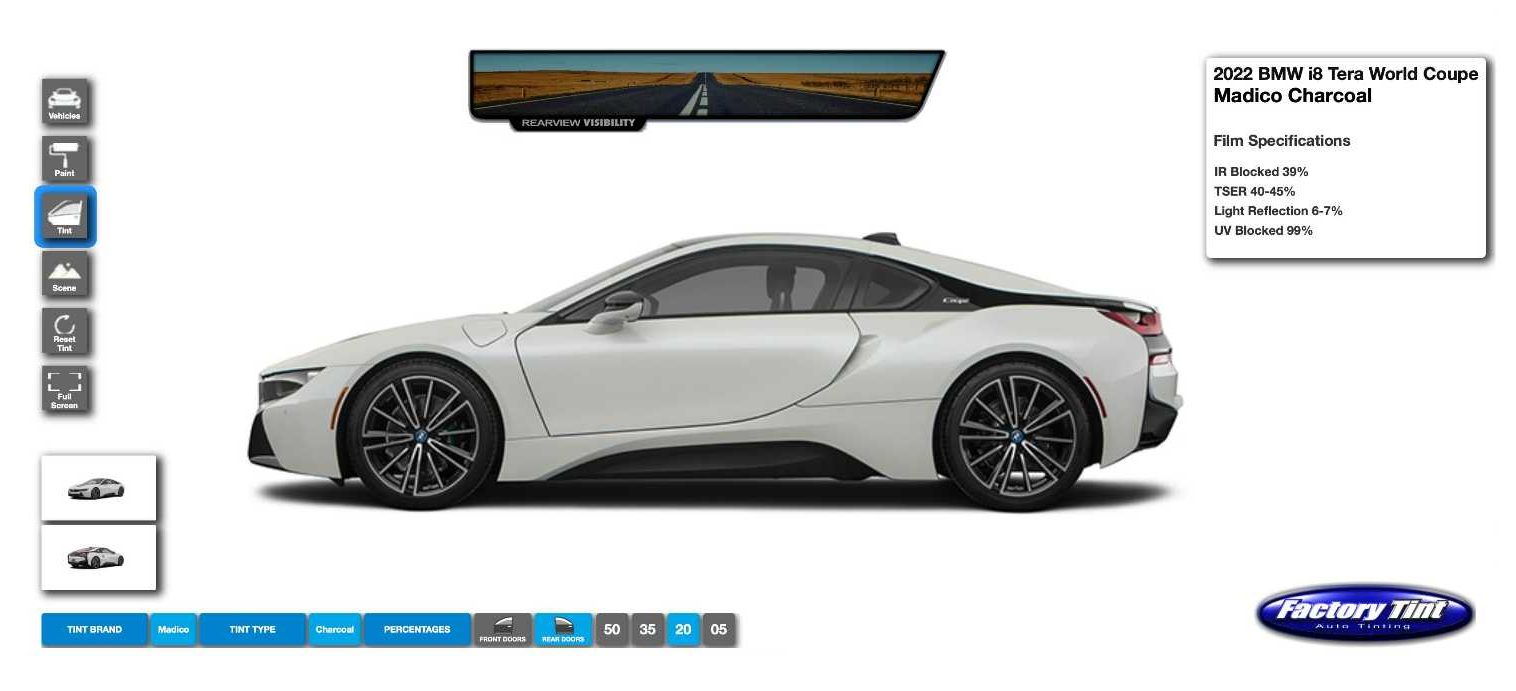 Here's how Visual Tinter works
Choose your subscription/s. Sign up. Send us your film brand/s, types & percentages. Send us a copy of your business logo. We will set up your own custom version displaying only the films you want and branded with your business logo. You will then be sent admin login information, the link to your version and an embed code so you can display it on your website. With your admin login you can add pricing if you want and make changes to your film brand/s, types & percentages.
This is a great sales tool that will add value to your business and allow your customer to envision their vehicle with the perfect tint. We have thousands of vehicles and every brand of film in our system. Check out the different versions.
Automotive Film Simulator
Auto Tint Simulator v2.0
Visual Tinter Film Simulator is a great sales tool that can help your customer decide which film selection is best for them on an example of their own vehicle.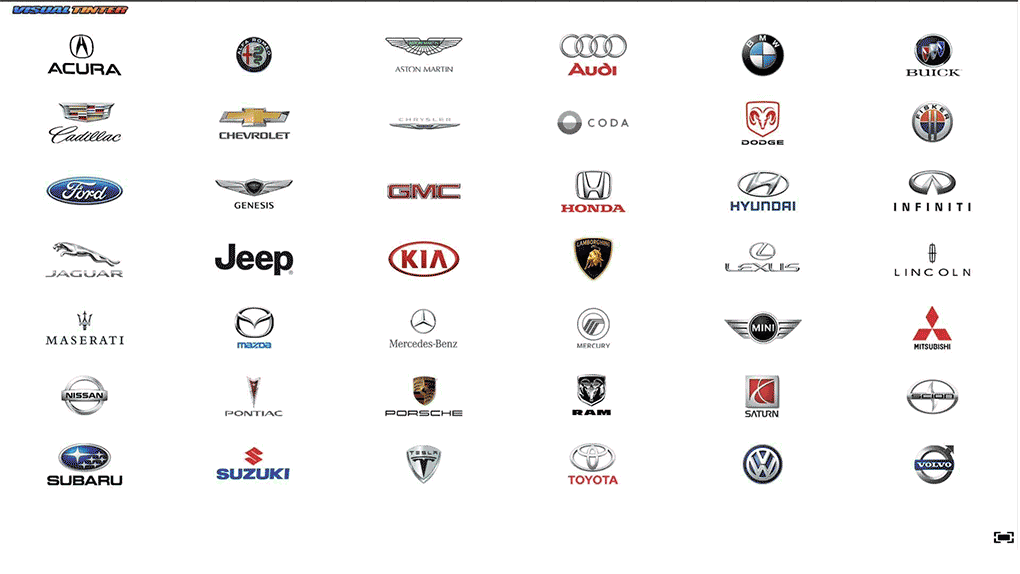 "We love using the Visual Tinter at our shop because it adds another level of unique service to our customers. Having the ability to show a person how their exact vehicle will look like with window tint gives us a competitive advantage over the alternatives. Customers can select their choices knowing they will be happy with the end result. Well worth the price"
"I've been using Visual Tinter for over 11 years now and it has helped my business grow. I've had many new customers visit my shop and ask to see "the program" so they can see how their car will look. Overall I feel it has paid for itself over and over again. If you're not using it your competitor probably is."
"Amazing inventory of vehicles. Customized to my shop. Customers and potential customers are impressed when me or my staff use it in our sales demonstration. "
Choose Your Plan
30 Day Money Back Guarantee